World Cup charity fundraising
November 18th 2022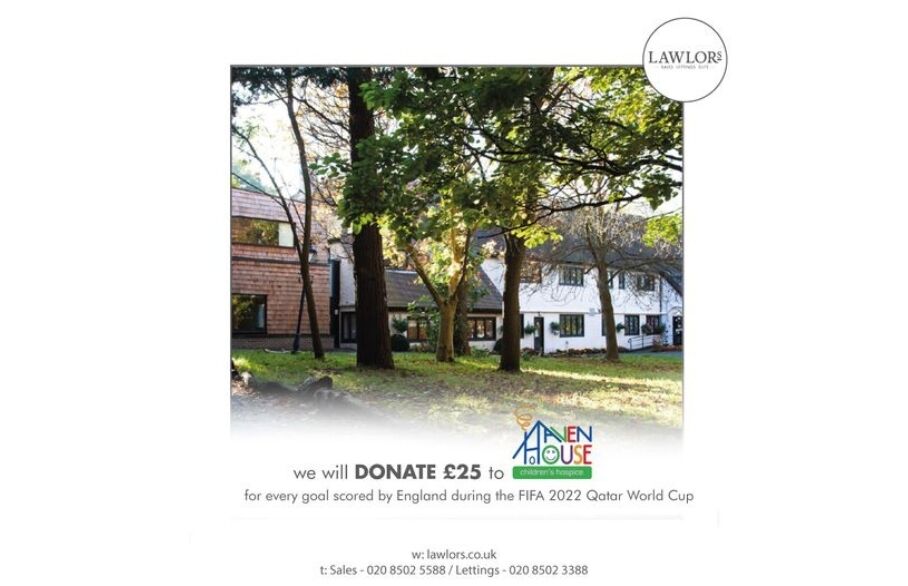 To celebrate the upcoming FIFA 2022 World Cup, we're doing a special kind of goal celebration.
For ever goal that's scored by England in Qatar, we will donate £25 to the children's hospice Haven House. Haven are a children's hospice that helps families by providing specialist nursing care and support in a warm and loving environment.
It's a fantastic cause, so cheer along with us during this World Cup!