Paint like Cezanne near Chigwell
March 4th 2020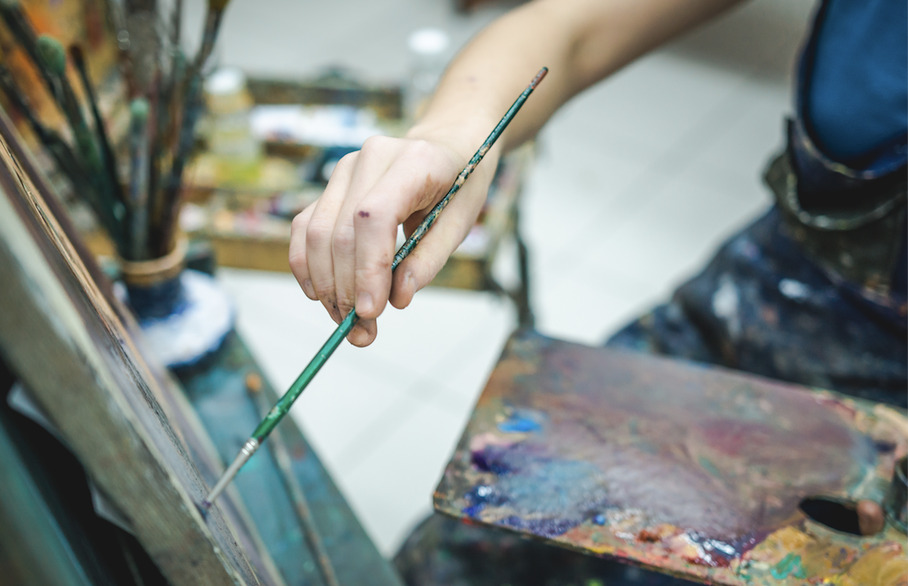 Living in the areas of Chigwell, Loughton and Woodford gives you plenty of opportunities to visit all the great art housed in London. Getting in and out of London with all its cultural opportunities is easy with the public transport links available in the Epping Forest area. But there are also plenty of opportunities to get creative locally if you are so inclined.
Coming up Bedford House Community Association, Bedford House, 4 Westbury Road, Buckhurst Hill on Saturday 14th March from 10.00 am until 3:00 pm is a great opportunity to find out more about Paul Cezanne. They are running a Learning from the artist -Paul Cezanne 1-Day Painting Workshop. There is a fee of £31.50 (+£1 if not a BHCA member) but it's a real opportunity to find out more about an influential painter of the 20th century and be inspired by colour and light.
The tutor for the day is Ann Funston and she says she runs a "practical day workshop exploring the watercolour techniques of Paul Cezanne using watercolour and pencil. The material needed include - watercolour paper 140 lbs NOT (not hot pressed) A3 size – about 6 sheets. - A selection of watercolour brushes including a 1cm flat brush, no 12 round brush and some smaller brushes – get reasonable quality brushes as they do make a big difference to your painting - Watercolour paints with basic colours: Ultramarine, Cobalt Blue, Alizarin Crimson, Cadmium Red, Lemon Yellow, Cadmium Yellow and Yellow Ochre. The palette on which to mix paint if not in a box set. - 2B pencil and rubber - Low-tack masking tape"
It is easy to get to Bedford House by Buckhurst Hill which runs between Russel Road and Palmerstone Road off the A121 High Road. The nearest tube station is Buckhurst Hill on the Central Line. The Central line tube links in the Epping Forest area are good and are a key reason many moves to Chigwell, Loughton or Woodford.
Looking to get an instant valuation on your property? Just click the link...
For more information please follow this link.