Lawlors provides heat relief for local care home
July 23rd 2021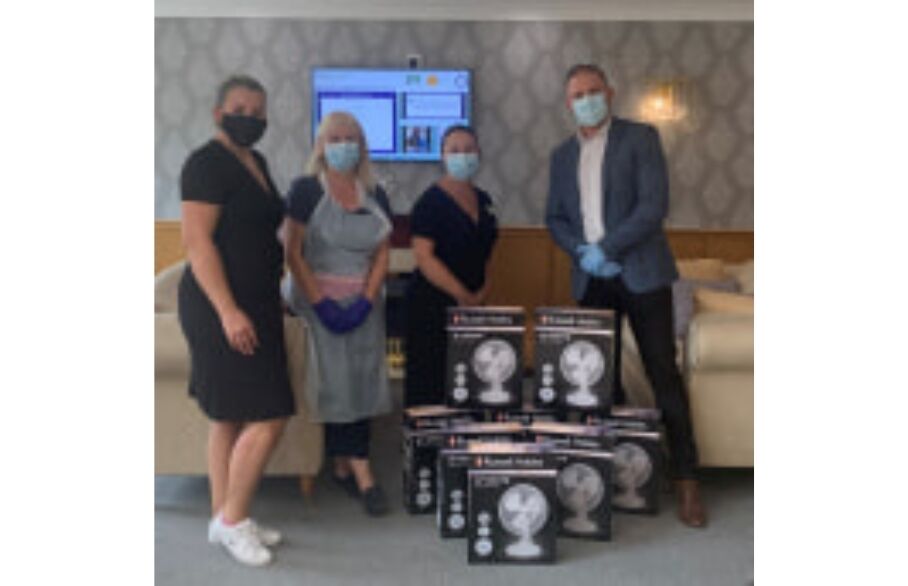 Lawlors surprised the team at Sherrell House Care Home this week by donating fans for the residents.
Our operations Manager, Jimi Epps, got in touch with Sherrell House Care Home this week and explained that it was our company's 'Act of Kindness Day' and as part of this, he wanted to donate some fans to the home to provide some heat relief during this warm weather.
Amanda, the Home Manager a Sherrell House thought this was a wonderful idea and immediately accepted!
Jimi arrived promptly the following day with 8 fans that could be placed around the home to keep the people living there cool. The team at the home was absolutely delighted and said what a wonderful gesture this was!
Amanda said, "These fans will benefit residents and team members alike. We are so grateful to Lawlors for this act of kindness."